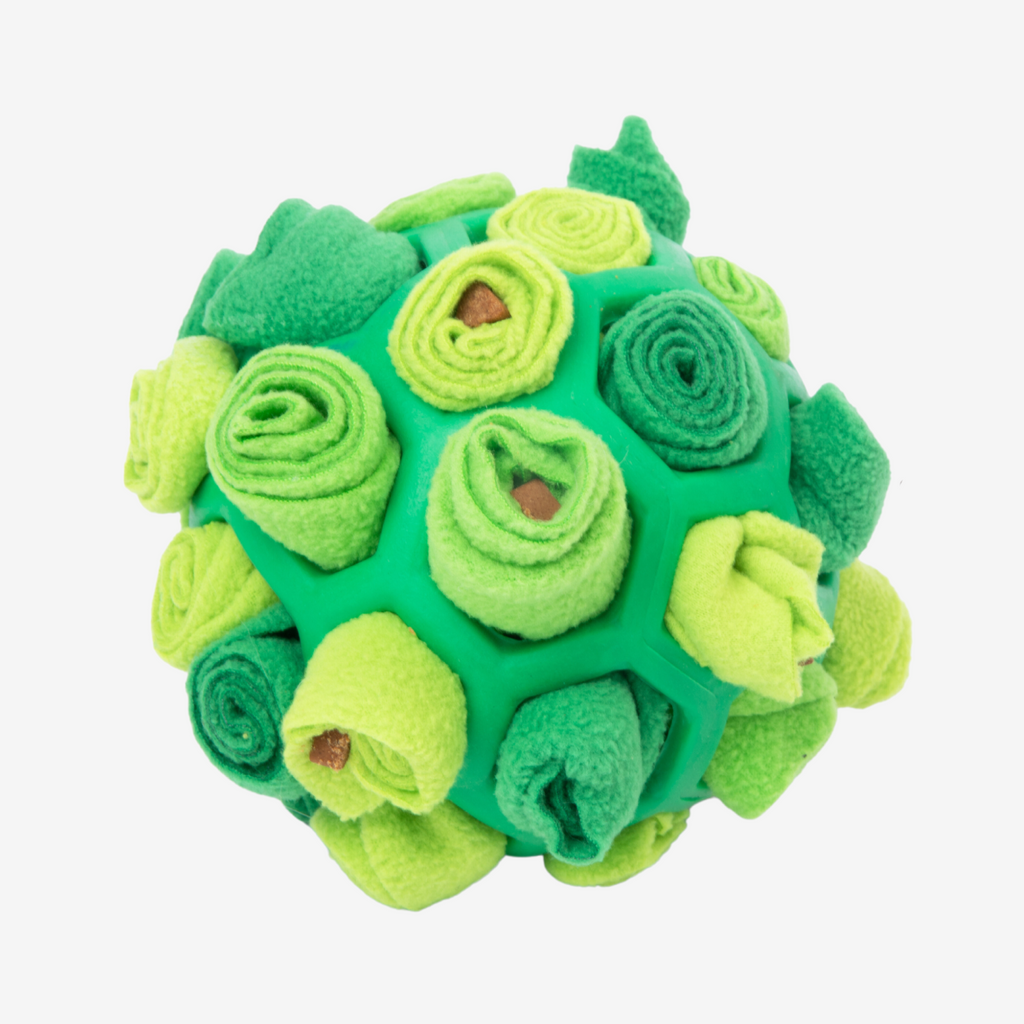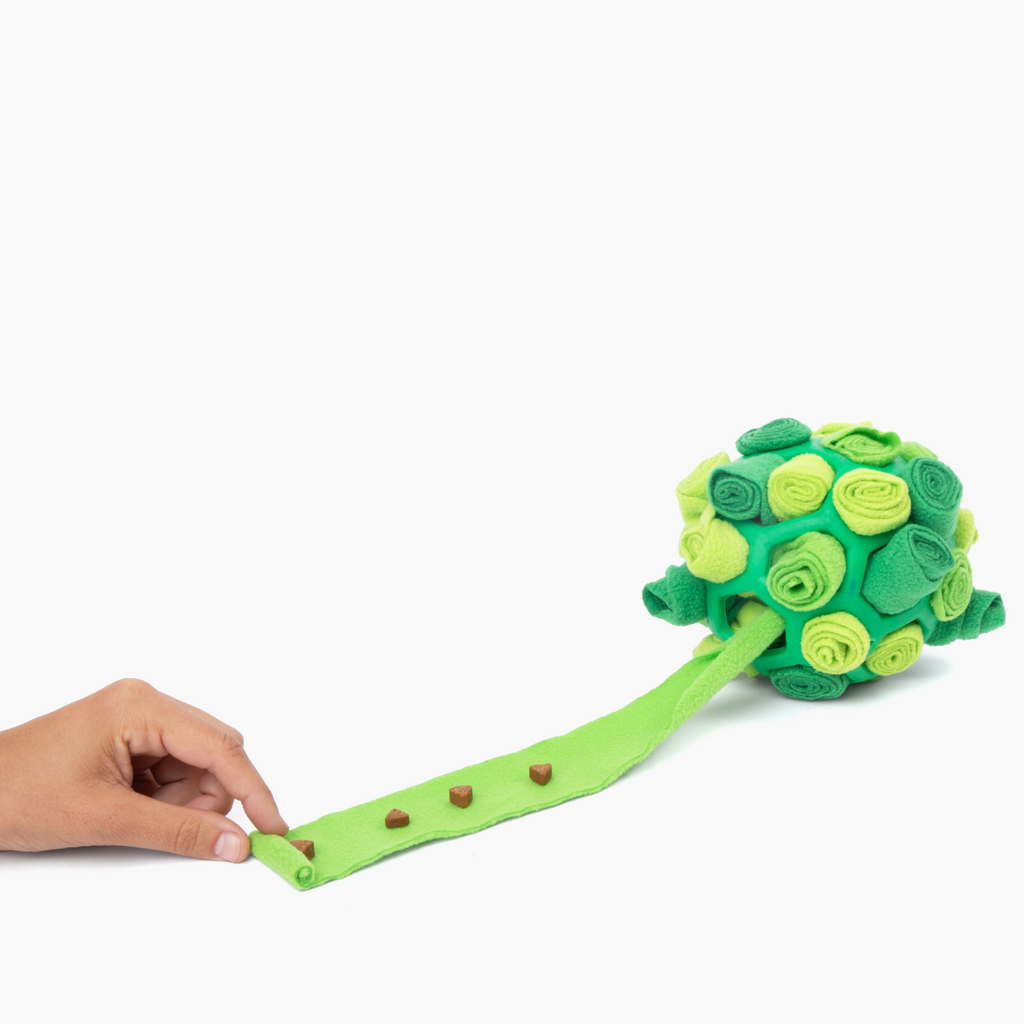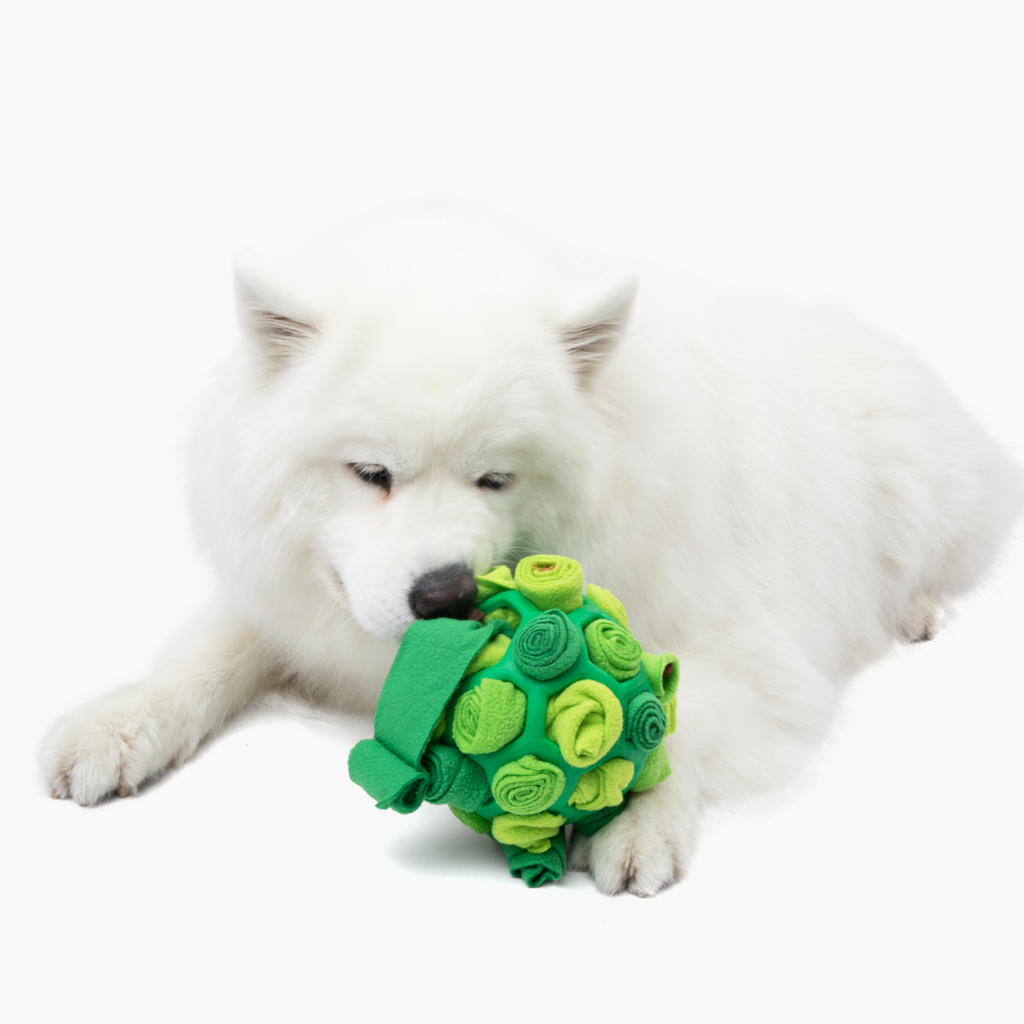 Who says you shouldn't play with your food? The Forager Ball layers enrichment into mealtime and playtime, to keep boredom (and destructive behaviors) at bay! Designed to engage your dog's natural foraging instincts, the mental workout of sniffing can tire out the most hyperactive of pups - in fact, 15 minutes can burn as much energy as one hour of walking!
Pull out all or some of the fabric rolls until the fabric strip lays flat. Place treats on the fabric strip and roll the strip back into the ball until reassembled. Place the ball down in front of your dog and watch them forage out all the treats hidden inside!
Spot clean or soak in mild detergent before air drying, or machine wash on delicate cycle.