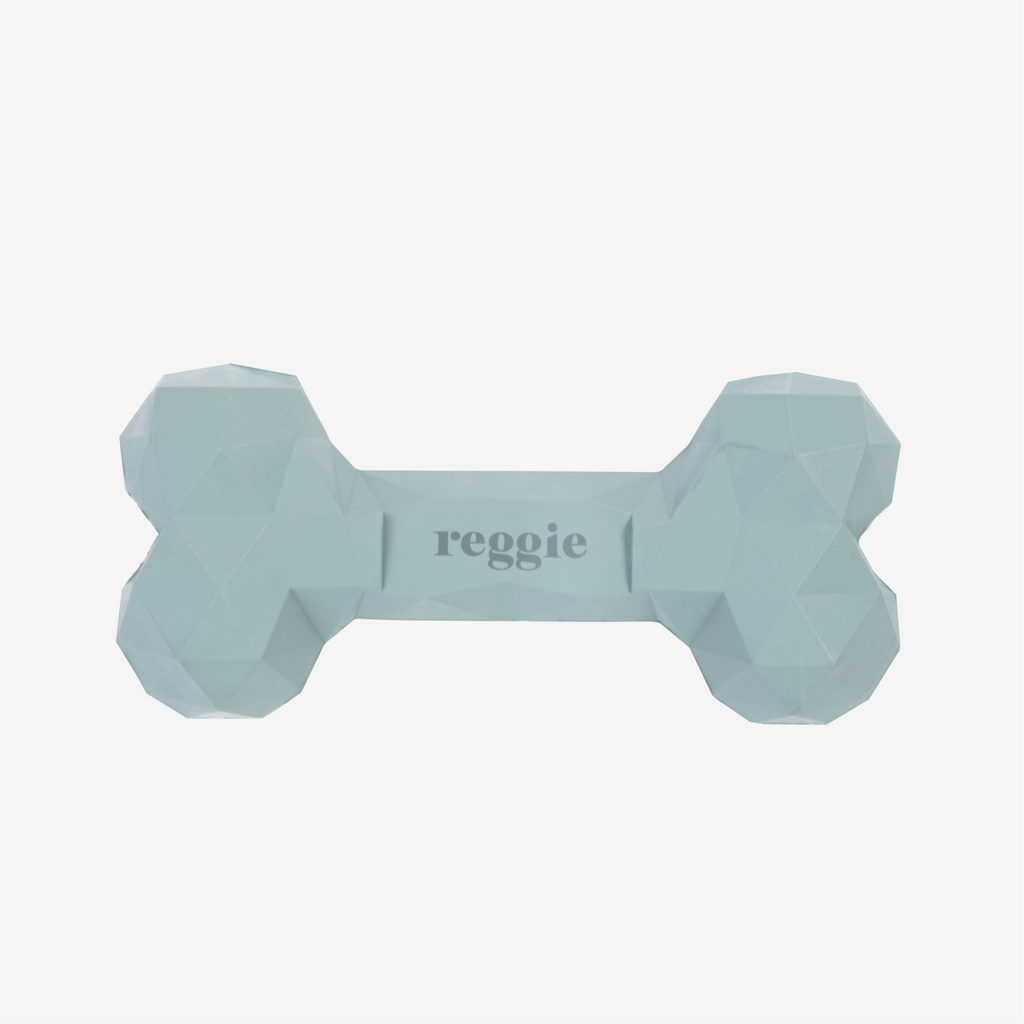 Tired of your dog chewing on things out of stress and boredom? Give your pup an outlet for all of that unwanted energy! With an internal compartment to hold your pup's favorite spreads and treats, our Calming Treat Bone is designed to keep your pup occupied and engaged. Made with durable BPA-free and food-grade natural rubber. Dishwasher safe.
Load up your Treat Bone with your pup's favorite foods, such as Reggie's Peanut Butter Calming Spread, and give to your pup! If your pup is a super-chewer, keep an eye on them during use to ensure no parts are broken off (as these pieces can become a choking hazard).
Soak / rinse with water, or wash on the top rack of the dishwasher.